News
December 29, 2022
GIFT DEADLINES FOR 2022 TAX CREDIT
To receive a tax deduction for 2022 charitable contributions, checks must be postmarked by Saturday, December 31, 2022 and received by Monday, January 2, 2023.
Electronic gifts can be made online at mary.org/give and must be received by midnight on December 31, 2022.
Electronic transfers of stock and securities must be scheduled the week prior by 5pm, Friday, December 23.
Staff will be available to assist you by phone and email on Friday, December 30 and Saturday, December 31. Please contact Anita at 612.317.3403 or arieder@mary.org.
The Basilica Offices are closed Friday, December 30 and Monday, January 2, 2023.
Have you considered a year-end gift?
There are 3 ways you can support The Basilica as 2022 comes to a close: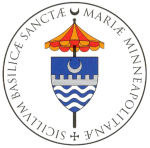 The Basilica Fund empowers our work inside these doors and throughout the community. It supports ministries and programs in liturgy, faith formation, pastoral care, interfaith relationships, sacred arts, and hospitality. The Basilica Fund accounts for 94% of operating expenses.
Make a gift to The Basilica Fund at www.mary.org/give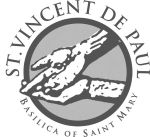 St. Vincent de Paul (SVdP) provides direct support, such as emergency relief, relationship and community building, advocating for dignity, and social justice. Gifts go directly to support those in need.
Make a gift to support SVdP at www.mary.org/svdpgive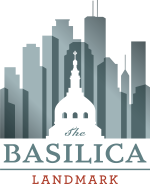 The Basilica Landmark's mission is to preserve, restore, and advance The Basilica of Saint Mary for generations. The Landmark Annual Fund supports vital capital projects and ongoing maintenance on our aging buildings that must take place every year.
Make a gift to The Basilica Landmark at www.thebasilicalandmark.org/give

If you have not already done so, please consider a year-end gift to one of the missions above. Your giving allows The Basilica community to flourish for years to come.
December 28, 2022
Appeal of the Holy Father for Pope Emeritus Benedict XVI
General Audience - December 28, 2022
I would like to ask you all for a special prayer for Pope Emeritus Benedict, who is supporting the Church in silence. Remember him - he is very ill - asking the Lord to console him and to sustain him in this witness of love for the Church, until the end.
Prayer of the Elderly, Saint Pope John Paul II
 
Grant, O Lord of life, That we may savor every season of our lives as a gift filled with promise for the future. Grant that we may lovingly accept your will, and place ourselves each day in your merciful hands. And when the moment of our definitive "passage" comes, grant that we may face it with serenity, without regret for what we shall leave behind. For in meeting you, after having sought you for so long, we shall find once more every authentic good which we have known here on earth, in the company of all who have gone before us marked with the sign of faith and hope. Mary, Mother of pilgrim humanity, pray for us "now and at the hour of our death." Keep us ever close to Jesus, your beloved Son and our brother, the Lord of life and glory. Amen.
Photo provided by:
(CNS photo/Vatican Media)
December 28, 2022
A Place of Hope
Our shared journey at The Basilica 
Basilica Magazine Winter 2022
https://www.mary.org/sites/default/files/assets/files/5439-5357-basilica-magazine-winter-2022.pdf
Thank you to the dedicated team of volunteers who work to create this publication.  
The award-winning BASILICA magazine is sponsored by The Basilica Landmark, a 501(c)(3) organization with a mission to preserve, restore, and advance the historic Basilica of Saint Mary for all generations.
Each issue includes in-depth features about the people, art, history, and spirituality that make The Basilica a vibrant community.
BASILICA is published twice a year with a circulation of 20,000.
For advertising information please contact Mae Desaire.
December 27, 2022
December 25, 2022
December 24, 2022
December 20, 2022
Celebrate Christmas at The Basilica 
The historic Church will be beautifully decorated with evergreen trees and poinsettias. The music, liturgy, and community create a special Christmas experience for all. 
Eve of the Birth of the Lord
Saturday, December 24
2:00pm     Vigil Eucharist*                          Archbishop Bernard Hebda with children's choirs, cantor, organ
5:00pm     Vigil Eucharist*                          Mundus & Juventus ensembles, music from around the world
7:30pm     Vigil Eucharist                           piano, cantor, violin, trumpet
10:30pm   Prelude Music for Christmas     organ, harp, flute
11:00pm   Choral Music for Christmas       Cathedral Choir, organ, harp & flute
11:30pm   Vigil of Lights                            Cathedral Choir, organ
Midnight   Solemn Eucharist*                     Cathedral Choir, brass, harp, organ
The Birth of the Lord
Sunday, December 25
7:30am     Eucharist at dawn                      cantor, organ, violin
9:30am     Solemn Eucharist*                      Cathedral Choir, brass, strings, organ      
11:30am   Solemn Eucharist                       Cathedral Choir, brass, strings, organ      
5:00pm     Eucharist                                    music from around the world
Make a special gift to The Basilica this Christmas.
*ASL Interpreted/Livestream
The MCTC ramp will be free Christmas Eve and Christmas Day. 
December 18, 2022
Advent 2022: A Season of Longing and Listening
The Fourth Week of Advent: The Virgin Shall Conceive and Bear a Son!
The fourth Sunday of Advent is also known as Rorate Sunday. The name is derived from the Introit or opening chant for the Eucharist that day: Rorate caeli desuper, et nubes pluant justum: aperiatur terra, et germinet Salvatorem. This chant is based on Isaiah 45:8 and freely translates as "Drop down dew from above, you heavens, and let the clouds rain down the just one; let the earth be opened and bring forth a Savior."
This fervent prayer emphasizes that we are getting closer to Christmas and our prayer for the arrival of our Savior intensifies.
On Saturday, December 17 we start singing the so-called O-antiphons. These antiphons, all of which start with the exclamation "O" were sung during Vespers or Evening Prayer from December 17 through December 23. The popular Advent hymn, O Come Immanuel is based on these antiphons. Each one of these antiphons presents a poignant description of the Messiah we await:
December 17: O Sapientia…
O Wisdom of our God Most High,
guiding creation with power and love:
come to teach us the path of knowledge!
December 18: O Adonai…
O Leader of the House of Israel,
giver of the Law to Moses on Sinai:
come to rescue us with your mighty power!
December 19: O Radix Jesse…
O Root of Jesse's stem,
sign of God's love for all his people:
come to save us without delay!
December 20: O Clavis David…
O Key of David,
opening the gates of God's eternal Kingdom:
come and free the prisoners of darkness!
December 21: O Oriens…
O Radiant Dawn,
splendor of eternal light, sun of justice:
come and shine on those who dwell in darkness
and in the shadow of death.
December 22: O Rex Gentium…
O King of all nations and keystone of the Church:
come and save us, whom you formed from the dust!
December 23: O Emmanuel…
O Emmanuel, our King and Giver of Law:
come to save us, Lord our God!
If you are not able to pray Vespers it may be good to simply meditate on each one of these antiphons as we continue our preparation for Christmas.
One custom we started a couple years ago was the handing out of Blessed Straw on Rorate Sunday. This is an old practice which originated in France and spread quickly throughout the continent. After setting up the empty manger at the beginning of Advent children were allowed to add one piece of straw for every good deed they did. Maybe they helped with extra chores, or they said an extra prayer, or they did something nice for their siblings. Whatever it was, every good deed gave them the opportunity to add a piece of straw to the manger.
That way, the children not only prepared the manger for the baby Jesus. More importantly, they prepared their heart for Christ.
So, on Sunday, please remember to pick up your bag of Blessed Straw at the end of Mass.
What to do in the Domestic Church:
Advent Wreath
On the Fourth Sunday of Advent, we light the fourth and last candle on the Advent wreath.
As I mentioned before, the origin of the Advent wreath is unclear. There is evidence of a pre-Christian custom of decorating a wheel with candles, while prayers were offered for the wheel of the earth to turn so that light and warmth would reappear. Christians then adopted this ritual and began to use it in domestic settings during the Middle Ages.
The wheel itself, a circle with neither beginning nor end, signifies eternal life. The evergreens, too, represent eternal life, with holly implying immortality, cedar expressing strength and healing, laurel touting victory over suffer­ing, and pinecones or nuts lauding life and resurrection. The four candles that were added to the wreath over time represent the four weeks of Advent.
A Blessing for the Lighting of the Third Candle
After someone in the family has lit the first and second candle on the Advent Wreath the prayer begins with the sign of the cross and continues as follows:
Leader:           Today we begin the fourth and last Week of Advent.
We open our hearts to God's love
as we prepare to welcome Christ.
The candles of this wreath remind us that
Jesus Christ came to conquer the darkness of sin
and to lead us into his glorious light.
Let us pray that we may always be ready to welcome him.
Leader:           You came as the Child of Bethlehem
to gather the little and the lowly:
                        Lord, come and save us.
All:                  Lord, come and save us.
Leader:           You come as the Child of Mary
to be Emmanuel, God-with-us:
                        Lord, come and save us.
All:                  Lord, come and save us.
Priest:             You will come as the Son of Justice
                        to bring Creation to the fullness of its salvation:
                        Lord, come and save us.
All:                  Lord, come and save us.
Leader:           Let us pray:
                        Ever-living God, we praise you for this fragrant wheel of time
that marks our days of preparation
for the Advent of your Christ.
As we light the fourth and last candle of this wreath,
open our eyes to see your face,
open our ears to hear your voice,
open our hands to touch your presence in the lowly ones
of this earth.
Grant this through Christ our Lord.
All:                  Amen.
The leader ends with the sign of the cross.
A Quick Glance at the Readings for the Second Sunday of Lent
From the First Reading: Isaiah 7:14
Therefore, the Lord himself will give you this sign:
the virgin shall conceive, and bear a son,
and shall name him Emmanuel.
From the Second Reading: Romans 1: 5
Through him we have received the grace of apostleship,
to bring about the obedience of faith,
for the sake of his name.
From the Gospel: Matthew 1:23
Behold, the virgin shall conceive and bear a son,
and they shall name him Emmanuel,
which means "God is with us."
This Week at The Basilica of Saint Mary
Sunday Eucharist
We will celebrate the sacrament of the sick during the 5:00pm Mass on Saturday, December 17.
During the 9:30m and 11:30am Masses December 18 we will have the annual blessing of Blessed straw to be used in your nativity at home. The straw will be available at all Masses.
Sunday Vespers:
On Sunday afternoon we gather in the choir stalls at 3:00pm to celebrate Vespers. This form of prayer is perfect for the season as it begins with a silent procession in the dark, followed by a lighting of individual candles. We sing beautiful psalms, listen to Sacred Scripture, and pray for the needs of the world.  We end Vespers with a prayer to the Blessed Mother who is so central to the Seasons of Advent and Christmas.
Sunday Vespers is Livestreamed.
Weekday Eucharist
We celebrate Mass in the St. Joseph Chapel, Monday through Friday at 7:00am and at Noon. The noon Mass is livestreamed.
Morning Prayer:
On Tuesday and Wednesday we gather in the Basilica Choir Stalls at 9:15am for the celebration of Morning Prayer. This is a simple but beautiful way to begin your day.
The Sacrament of Reconciliation
A priest is available in the St. Joseph Chapel for the celebration of the Sacrament of Reconciliation each Saturday between 9:00-10:00am.
Exhibits
As we advance in the Advent Season more and more of the crèches or Nativity Scenes from our Basilica collection will be on exhibit in The Basilica and in the Undercroft.
Also, every day of Advent and Christmas we have a Facebook post that highlights one of the nativities in my personal collection.
And please remember to be pace yourself!
Advent is neither an endurance test nor a time to prove our Christian heroism. Rather, Advent is a time to slow down and ponder what is essential to our faith and thus to our life as Christians. So please pace yourselves. Give yourself and others the necessary space. And above all be patient.
December 14, 2022
Immanuel "God with us"
Full Christmas schedule at www.mary.org/christmas
Pages